People, Process, Content, Culture, and Technology: KM delivery with Zach Wahl
Podcast: Play in new window | Download (Duration: 25:26 — 29.2MB) | Embed
Subscribe or Follow Apple Podcasts | Google Podcasts | Spotify | Amazon Music | Pandora | iHeartRadio | Email | More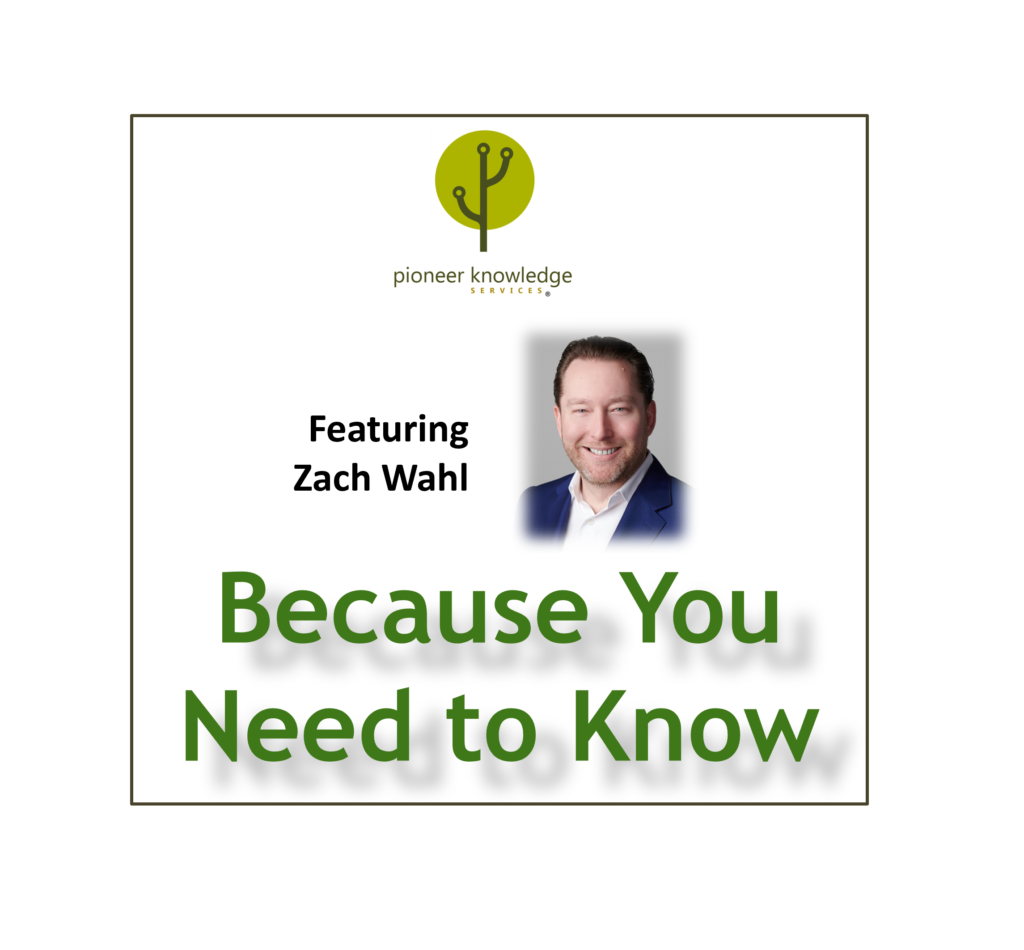 Zach Wahl is CEO and co-founder of Enterprise Knowledge (EK), the world's largest dedicated Knowledge, Data, and Information Management Consultancy. Based in Washington, DC but operating globally, EK has worked with hundreds of commercial, government, and non-profit organizations to deliver KM/IM strategy, design, and implementation services. EK has been listed on the Inc. 5000 fastest-growing companies in the United States for the last two years and has won Best Places to Work awards from Washington Business Journal, Washingtonian Magazine, and Inc. Magazine.
In his role as CEO, Zach is responsible both for the strategic growth of the organization as well as the organizational development and culture. Under his leadership, EK has grown every year since it was founded, being recognized on the Inc. 5000, Virginia Fantastic 50, and Arlington Fast Four for the organization's noteworthy rate of growth. At the same time, EK has been consistently recognized as a great place to work and as a philanthropic leader in the community.
Zach is also a globally recognized thought leader in Information Management, Knowledge Management, and Taxonomy Design, having provided business, management, and IT solutions to a global range of clients for over 20 years. He has worked with over 200 public and private organizations to define strategy, road map, implement, and evolve knowledge bases, intranets, content management, document management, taxonomy management, websites (eCommerce and informational), and other information management systems. In support of these activities, he has run over 250 taxonomy design workshops based on his own business taxonomy design methodology.