Nonprofit Executive Coach
Ninez is an independent not-for-profit Executive Coach and KM consultant. She was Employee Networks Community Coordinator, internal coach, mentor as well as Senior Statistician and first Chief of the Knowledge Management (KM) Section at the World Trade Organization (WTO) in Geneva, Switzerland. She is also holder of the CILIP Chartership in KM.
After more than 30 years of service in the international organizations, she retired in July 2022 and is now based in the USA. She has an Executive Master's Degree in Positive Leadership and Strategy from the IE School of Human Sciences and Technology in Madrid and a Bachelor of Science degree in Statistics from the University of the Philippines.
Ninez continues to share her expertise and experience in the workplace as Professional Development Coach (ACC) and KM Consultant. She is also a certified Kundalini Yoga teacher (500HR) that promotes physical and mental vitality towards Transformational Leadership. More information on Ninez can be found in her website, nineznow.com.
Mark Strausbaugh is a licensed CPA with over 40 years of public accounting experience, currently semi-retired and a part time tax manager with Baker Tilly, an international top 10 advisory and tax firm.
Mark spent most of his career as a partner in the Pennsylvania/West Virginia CPA firm of Arnett Carbis Toothman LLP (formerly Carbis Walker LLP).  Mark represented a variety of small and medium size businesses, both for profit and not for profit, focusing on tax compliance issues and profit enhancement and internal control matters.
In his spare time Mark has assisted many not-for-profit organizations with financial matters, most notably serving as past board Treasurer of the Meadville Medical Center Health System, and past board President of the Outer Banks SPCA, Inc.
Monica Danese-Perrin is based in London and is a visible promoter and champion of Knowledge Management.
Monica has worked in KM for over 20 years in multiple sectors such as Banking, Accountancy and Global Consultancy and has experienced KM evolve and change from a traditional, tightly structured role to a flexible, transformative, and collaborative practice. She is passionate about creating smart Knowledge Enabled organizations, using techniques such as Communities of Practice to connect people, and put collaboration at the heart of knowledge capture, creation and sharing. Previous roles have allowed Monica to have a front row seat and support colleagues firsthand with models, processes, and frameworks to help deliver these changes and build capability.
Monica was super excited to join the Pioneer Knowledge Services team serving as co-host of the KM Lobby Podcast with Edwin K. Morris and Ginetta Gueli. Monica said, "this Podcast gives me and the wider the KM family a voice, a chance to learn, share and gain insight from our peers around the world and I thrilled to continue the journey with you all!" 
Executive Producer of LM lobby Podcasts
Ginetta Gueli is a highly versatile knowledge management professional with more than 15 years of expertise in creating and driving holistic strategies to ensure organizational knowledge is gained, shared and learned from effectively. She thrives in complexity and in visualizing solutions with a pragmatic approach that cuts through the clutter. She is able to quickly builds trust with diverse stakeholders to understand issues and shines a light on the journey forward.
Passionate about the topic, she is committed to support the growth of KM communities through a variety of online initiatives to debate, engage and grow knowledge management.
In this regard Ginetta is proud to be the voice of Phronesis and the KM Lobby Executive Producer of Pioneer Knowledge Services. Together with Monica Danese-Perrin and Edwin K. Morris they produce a dynamic🎙️ podcast that gives voice to a wide range of KM professionals to share their life experiences with the rest of the world and to offer continuous KM learning. #KMLobby
Jamie Muskopf, D.S.W. (she/her/'o ia) enjoys a career in knowledge and information strategy that often traverses less conventional paths. Dr. Muskopf has more than 20 years of executive leadership and consulting experience in the fields of technology and knowledge strategy and is currently the Director of Technical Assistance, Learning, and Knowledge Management at Lux Consulting Group. In 2020 she earned a Doctor of Social Work, studying Social Entrepreneurship, Social Innovation and holds master of science degrees in Information and Knowledge Strategy from Columbia University and Information Systems from Hawai'i Pacific University. She enthusiastically brings the Science of Social Work into how she teaches and applies the principles of knowledge strategy and has worked with organizations like Nike, Microsoft, the USDA, the United States Navy, and Department of Defense.
Dr. Muskopf is proud to be Native Hawaiian and an active duty Navy submarine officer's spouse and serves as a subject matter expert for The Rosie Network's Service to CEO program for military spouses and veterans. She is President of the Board of Directors for Ho'ola Veteran Services (Ho'ola Farms) and Vice President of the Board of Directors for Pioneer Knowledge Services. She is trained in Building Resilience through Trauma-Informed Practices in Higher Education, is certified in Adult Mental Health First Aid in the US, and is an ETS Sponsor trained to assist individuals transitioning out of military service. Dr. Muskopf is a Certified Facilitator of the LEGO® SERIOUS PLAY® method which she uses to help students and clients share tacit knowledge in 3D.
Highly organized and results driven problem solver with extensive Knowledge Management, Quality and Compliance Management experience in multiple regulated industries.
Dedicated to the discovery and creation of knowledge and highly skilled in the organization and maintenance of knowledge resources. Practiced in design, development, & deployment of computerized systems to aid in processes and improve efficiency. Passionate in the art of training and knowledge retention.
Strong operations professional with a knowledge of quality systems, manufacturing, and supply chain. Bachelor of Science focused in Biology from Westminster College. Master of Science in Knowledge Management from Kent State University.
Dr. Tori R. Dodla is a professional in the realm of information technology and knowledge management. She has excelled in spearheading collaborative projects, particularly focusing on Microsoft 365 platform solutions. Her responsibilities have often encompassed developing migration strategies, streamlining knowledge management processes, and mentoring teams in complex technological environments.
As an educator, Dr. Dodla has imparted her extensive knowledge in various subjects including Advanced Database Systems, Information Systems, and Object Oriented Programming. In addition, her authorship in esteemed publications reflects her thought leadership in her field. Her articles on knowledge management strategies are a testament to her research skills and deep understanding of the subject.
Dr. Dodla holds a Doctor of Philosophy in Information Technology which was built upon a solid foundation of a Master's degree in Management Information Systems and a Bachelor's degree in Funeral Service. She holds an array of professional certifications, demonstrating her commitment to continuous learning and staying updated with the latest trends and advancements in her field. These include credentials in knowledge management, security fundamentals, and project management, among others.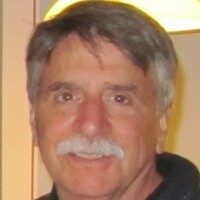 Richard has started and served for organizations in the profit and not for profit sector over the past 40 years. He refers to himself as a Serial Entrepreneur.
For profit businesses:
Resources Inc, Marketing and Public Relations company Founder
Network Services, New England Telephone sales agent Founder
Parlato Productions LLC, Media event production company Founder
Proximity, Videoconferencing service company Founder Horn, Web Conferencing company EVP
Not for Profit:
CCTV, Center for Media & Democracy, Founding member and board chair
Vermont Mozart Festival, Classical music series board member and chair
Chautauqua Property Owners Association, Board member
Chautauqua Dance Circle, Board member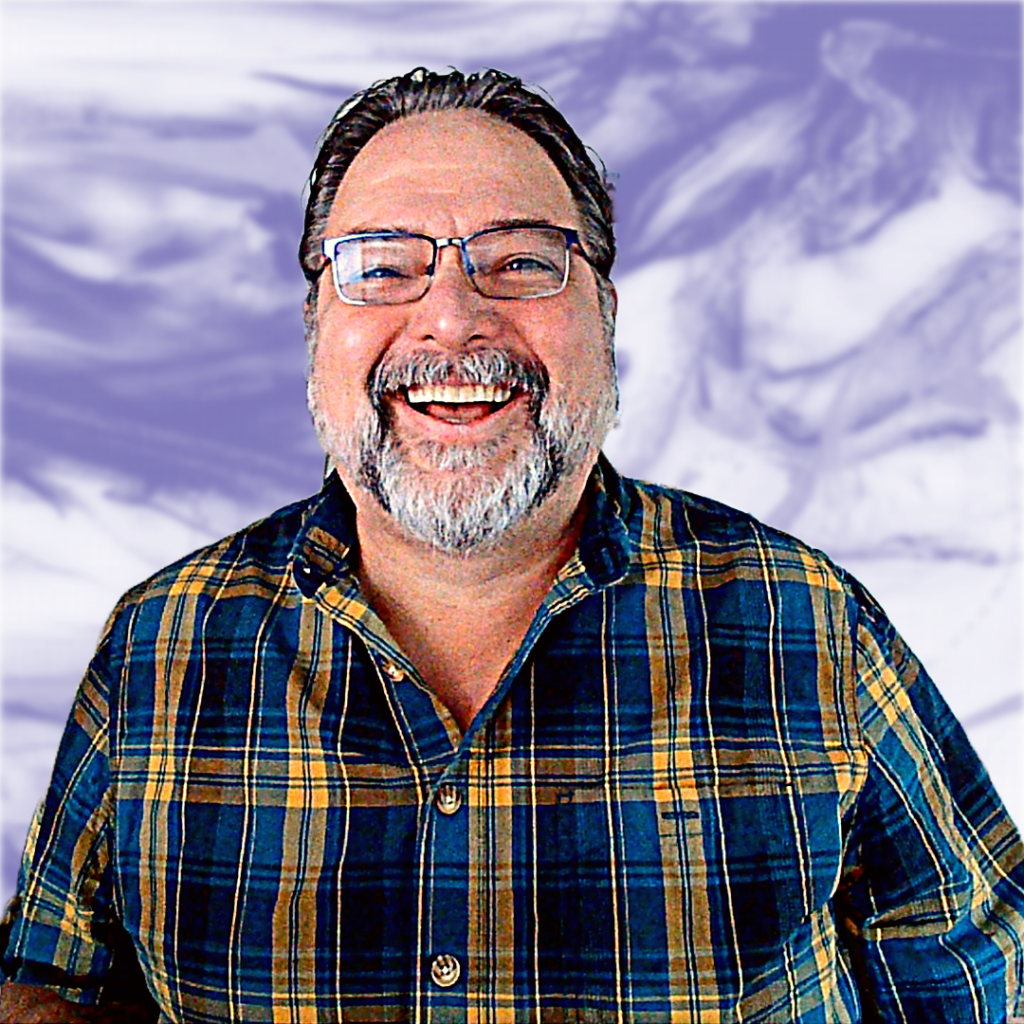 Morris is the president and founder of Pioneer Knowledge Services (PKS), a non-profit organization with a charitable purpose.  PKS involves clients in customizing knowledge solutions and training to cultivate an organizational disposition and culture that values knowledge as a sustainable asset.  He has served as an adjunct instructor for Kent State University's School of Digital Sciences and in the Information Architecture and Knowledge Management graduate program, from which he earned his M.S. in 2012.  He earned the Thomas J. Froehlich Award from Kent State in 2013 recognizing academic excellence and promise for leadership in the field of information architecture and knowledge management.
In 2016 Morris was selected by Kent State University's School of Library and information Sciences peers and faculty as the 2016 Alumnus of the year. This honor recognized Morris for his significant contribution to the knowledge management profession.
A disabled veteran, Morris started his service in 1981; and was deployed to Iraq twice — as a sergeant in 2004 and then as a second lieutenant in 2005.  In the years thereafter, he served as a contracted trainer, doctrine writer, lessons learned knowledge leader, and knowledge management lead for various government contractors serving Fort Huachuca in Sierra Vista, AZ.
Sarah Hampton is a Learning and Knowledge Management Program Manager who works to apply attributes of Information and Data Governance and Management, Library Science and Knowledge Management into the realm of Learning & Development.  This fusion has resulted in an expanded scope of effectiveness for which she is grateful to have the opportunity to develop.
Collaborating and co-creating with global colleagues Sarah designs, develops and implements solution sets that meet and exceed business needs with a continuous improvement methodology that strives to optimize human resources and technology.