Try out Speed Learning as a culture enhancer with Lloyd Lawrence
Podcast: Play in new window | Download (Duration: 18:10 — 20.8MB) | Embed
Subscribe or Follow Apple Podcasts | Google Podcasts | Spotify | Amazon Music | Pandora | iHeartRadio | Email | More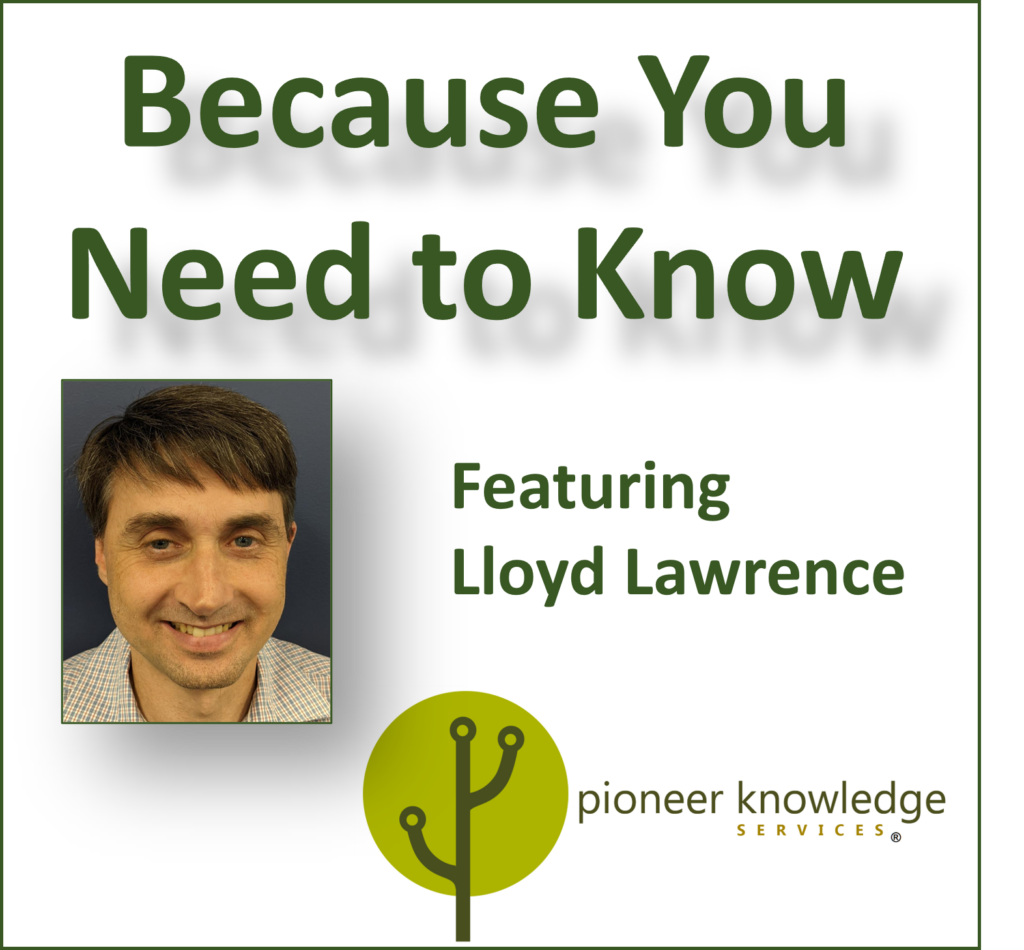 Lloyd has been a knowledge management practitioner for seven years, after discovering it in 2014. Prior to this Lloyd had a solid background in IT support, spanning over 20 years in a wide range of industries and multi-national organizations.
Having experienced the success that knowledge management brought to an IT support team in Airbus Australia Pacific, Lloyd found his new passion! He took up an opportunity to perform knowledge management at an organizational level for Airbus in Australia when they upgraded their ISO9001 standard to the 2015 version. This involved his first foray into developing a Knowledge Management framework. This framework included tools that help an organization preserve knowledge when staff exit, prevent costly re-work, reduce organizational risk, fast track projects and unblock tasks holding staff up.
In Lloyd's current capacity working for a state government agency in Australia, he continues to hone his knowledge management skills while coordinating knowledge flows and facilitating sessions to improve support outcomes, build working relationships across teams and geographies, unblock tasks and preserve organizational knowledge. In this time, he has also been called upon in a consulting capacity by other Australian State Government agencies and even Auckland Police in New Zealand.
Outside of work, Lloyd likes to contribute to global knowledge management sessions and initiatives and is very passionate about permaculture and traditional food preparation methods such as dehydrating, fermenting, sprouting and sourdough…though perhaps not so successful at times!