Perspectives of the Work Culture with Michael Gates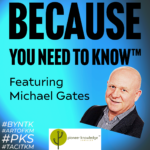 Podcast: Play in new window | Download (Duration: 34:21 — 31.5MB) | Embed
Michael Gates is Associate Fellow of Saïd Business School and owner of Michael Gates CrossCulture.

He is an internationally recognised teacher and writer on cross-cultural management and speaks regularly at large corporate and government events.
At Saïd Business School, Michael is a regular contributor to the Oxford Programme on Negotiation. He has also taught on many custom programmes for organisations including China Construction Bank, Equinor, the European Patent Office and Bank of China. He is a regular contributor to open enrolment programmes at the Royal Swedish Technical University. He has provided cross-cultural training in more than 40 countries to corporations and organisations such as Nokia, the World Bank, Microsoft, Rolls-Royce, Statoil, the UN,Takeda, King, ByteDance (owner of TikTok), the EU and the Finnish and Swedish governments as part of their preparations for the EU presidency.
Michael was previously with Richard Lewis Communications from 1990, first as Managing Director of the Finnish company and subsequently as Nordic Regional Director. He was appointed Group Managing Director in 2000 and Vice Chairman in 2012. He previously worked for Linguarama in Finland, and prior to that, as production assistant and producer at Piccadilly Radio in Manchester, with many presenters who went on to become household names in the United Kingdom, including Chris Evans, Timmy Mallett, Nick Robinson and Brian Cox.
In 1997 Michael came up with and implemented a concept for the world's first online cross-cultural assessment and cultural data resource, CultureActive. It currently has a database of over 100,000 users. He has been published in dozens of newspapers and magazines on cross-cultural matters, including the Daily Telegraph, La Tribune, People Management and the HR Director. Michael has also contributed chapters to books published in the United Kingdom, Finland, Denmark and India. In 2002 he received the Most Innovative Technology Award for CultureActive at the US Center for International Business and Education conference, hosted by Duke Fuqua Business School and the University of North Carolina. Two recent programmes he worked on for Video Arts, on remote teams and cross-cultural teams, both won awards from World Media Festivals – the latter getting the Grand Award for best training video overall.
Michael has an MA in English Language and Literature from St Catherine's College, Oxford. He was awarded a college scholarship for being placed in the First Class in Honour Moderations.
---